As we have always clarified in this blog, to prepare a basic but equally nutritious cream, a good oil or butter and beeswax will suffice to make the emulsion. As you know, beeswax has many skin conditioning properties, and in combination with oils or butters it produces creams and ointments with many properties that are absorbed entirely into our epidermis. Also, with the advantage that this type of cream does not need preservatives.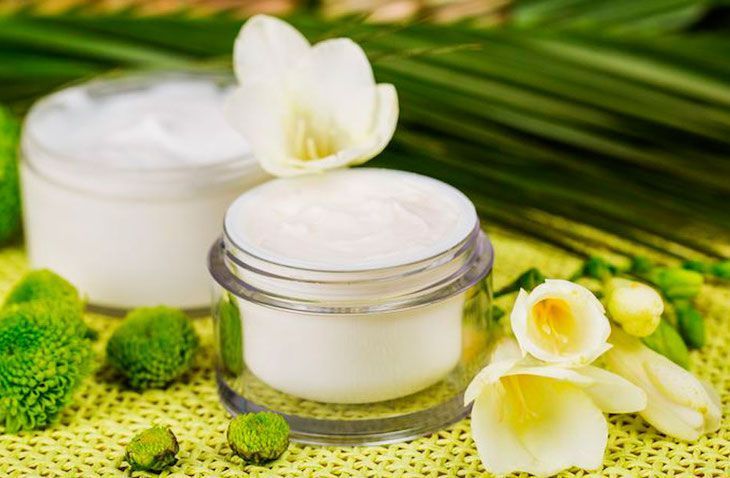 However, if your skin is oily or you live in a place where it is very hot and you sweat a lot, it may be interesting to prepare one of these creams with an aqueous phase whose texture is much lighter.
Also, if you add pigments to such an emulsion it is very easy to convert your cream into a facial BB cream that, as you know, is a day cream with a little bit of makeup coloring effect to cover imperfections of your skin and to look great. (We will try to add a recipe in a next post).
It may seem to us at first that getting these ingredients is a little expensive, but think that they are very profitable and that with them you can formulate many and different creams.
It takes only 5 minutes to prepare this moisturizing lotion.
Ingredients:
6 parts aqueous phase (water)
4 parts oil phase (oil)
3 parts sugar ester
And 1% of Cosgard * (preservative is always optional)
* We believe that, even if you have sensitive or atopic skin, it is worth trying to use a preservative that is used in natural cosmetics (Cosgard, ESP, Leucidal) as they are very soft and do not usually cause problems. With all this, the biocidal effect of preservatives, which can cause problems for some delicate skin, must never be ruled out. With the preservative we will always extend the shelf life of our cream, but if the preservatives give us problems (atopic skin, etc.) we can always keep our cream in the fridge for a couple of weeks.
Options with measurements:
If your skin is oily you can remove one part of the oil phase. On the contrary, if it is very dry you can remove one part of the aqueous phase.
Remember that a part is always a volume. For example: a tablespoon, a teaspoon, a cup. It will vary according to what you are going to use as a meter.
The recipe could be formulated like this, for example:
6 tbsp (15 g tablespoons) of hydrolate or chamomile tea (especially suitable to sensitive skin)
4 tbsp of almond oil
3 tbsp of sugar ester (sucrose stearate)
And about 2 ml of preservative, because we will be preparing about 200 ml of product
Procedure:
We will pour the oil in a bowl and then we will add the sugar ester stirring very well with the rod.
Now we will pour the hydrolate and mix it vigorously for 2 minutes until the mixture begins to thicken and turns into white.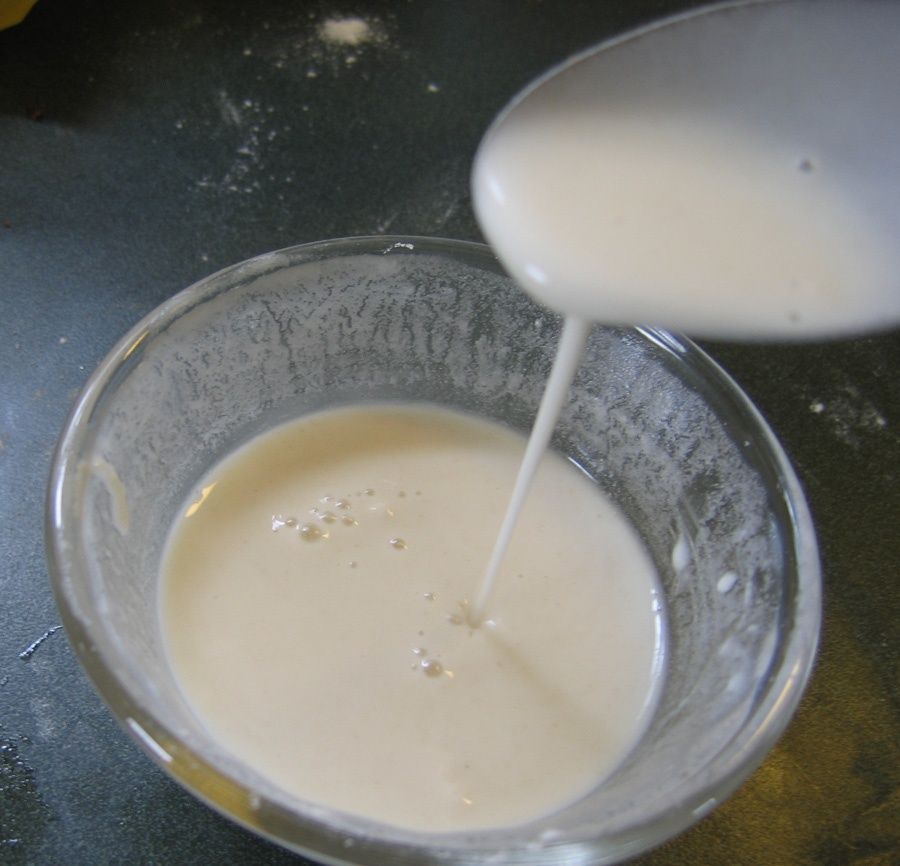 Finally, we will add the preservative if we wish to preserve our cream from microorganisms and, optionally, vitamin E or some treatment EA. Now we can already pack our moisturizing lotion.
IDEAS OF POSSIBLE RECIPES
 Facial treatment for normal skin
4 parts water
1 part rose hydrolate
1 part of aloe vera gel
4 parts apricot oil
3 parts sugar ester
Preservative
5 drops AE of ylang ylang
Facial treatment for oily skin
4 parts lavender hydrolate
2 parts aloe vera gel
3 parts hazelnut oil
3 parts sugar ester
Preservative
5 drops AE of tea tree
Facial care for dry skin
5 parts orange blossom hydrolate
4 parts argan oil
3 parts sugar ester
Preservative
5 drops of jasmine AE
HELPFUL TIPS:
The sugar ester produces fine, not very thick, not very fatty emulsions and quickly absorbed by the skin. These creams are perfect for oily, normal, or mixed skin. If you have really dry skin, this type of cream will not be comfortable enough. It is preferable that you choose an emulsifying wax based cream. Or, better yet, a cream based on beeswax and oils.
Among the preservatives that can be used in natural cosmetics (such as Leucidal, Cosgard, colloidal silver or ESP); the latest one (ESP), due to its acidity, tends to make sugar ester-based creams unstable. It will be better therefore that you use a different one. As we have already mentioned, creams based on beeswax and butter do not need a preservative, only an antioxidant such as vitamin E to prevent fat rancidity.
A maxim in "natural cosmetics" is that you do not unnecessarily increase the amount of active cosmetic ingredients in your creams as long as you choose them wisely, it is not necessary to use 50 and it is also counterproductive because some active ingredients, due to their acidity, tend to destabilize the emulsions, or, sometimes, they are incompatible with each other.