In this post we will show you how to make a completely natural deodorant, and, of course, without parabens or aluminum.
Why bother us making this sophisticated deodorant whose active ingredient, zinc ricinoleate, can only be obtained in specialty stores?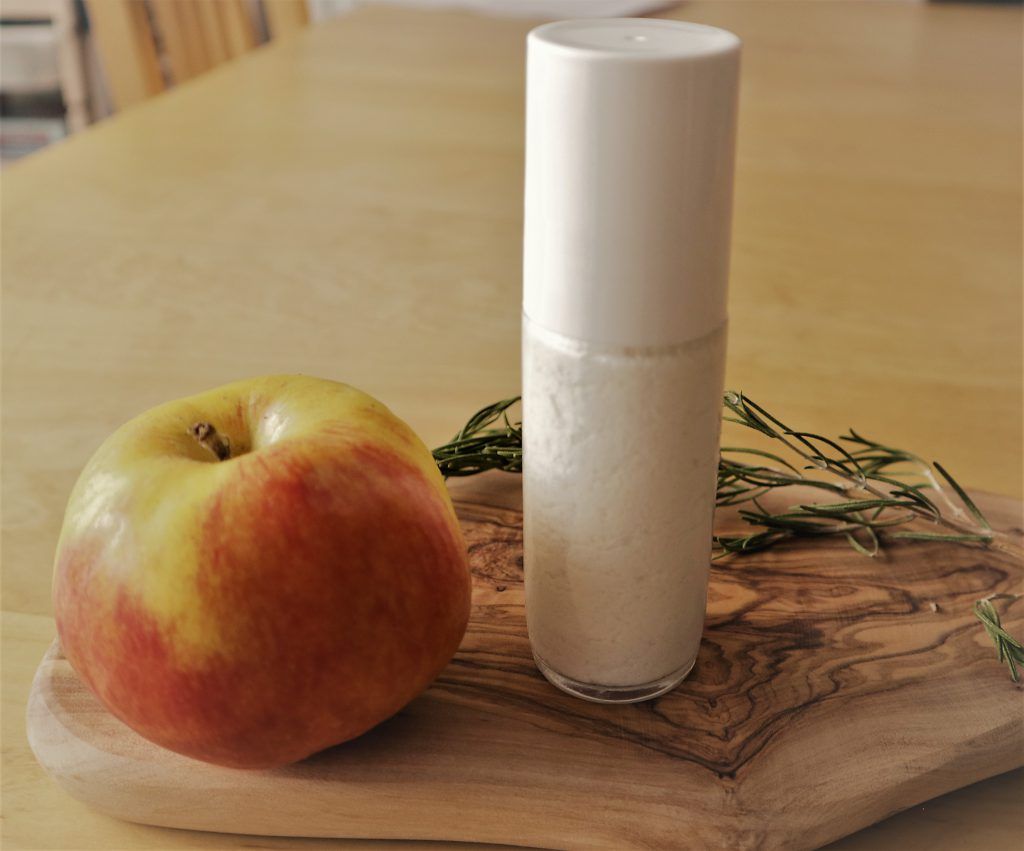 The answer is that zinc ricinoleate, a natural compound derived from castor oil, is the only active ingredient that prevents body odor without preventing perspiration since it has no biocidal effect. That's why it respects the natural bacterial flora of our skin better than any other deodorant we can prepare.
Many people use a spray spray in which they dilute a tablespoon of baking soda in hot water. And the truth is that it works very well because of the deodorizing qualities of baking soda. However, it has a slight antibacterial effect that with daily use can dry out and irritate the most sensitive skin.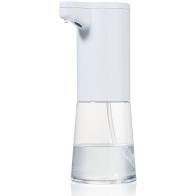 If you have sensitive skin or skin affected by dermatitis, this is definitely the deodorant you need to prepare since natural zinc ricinoleate will never give you any problems.
LET'S GO WITH THE RECIPE
Ingredients:
OIL PHASE
15 g. fractionated coconut oil
3 g. of self-emulsifying olivem type wax
2 g. of zinc ricinoleate
WATER PHASE
35 g. of witch hazel hydrolate
1'5 g. of zinc oxide
2 g. of rice or cornstarch powder
FINAL PHASE
12 drops of Leucidal preservative
1 gram or one vitamin E capsule
PROCEDURE:
Oily phase: We will put the oily phase with coconut oil in the water bath, in which we will slowly melt the zinc ricinoleate and the emulsifier.
Aqueous phase: At the same time, we will put another container in the water bath with witch hazel hydrolate. We will pour the zinc oxide and the cornstarch in the hydrolate until they amalgamate perfectly and without stopping stirring.
Both phases should not exceed a temperature of 70 degrees so that the components of our mixture do not lose properties.
Now we will incorporate the aqueous phase (the hydrolate together with the oxide and the cornstarch) to the oily phase without stopping stirring with the rod.
We can turn off the heat and add the vitamin E capsule and about 12 drops of Leucidal preservative, which is best suited for sensitive skin.
Just remember that vitamin E is needed to prevent the oil in our preparation from oxidizing. And that preservative is needed to prevent water-containing preparations like this from getting moldy.
Now we can pack it, preferably in a glass roll-on container like this.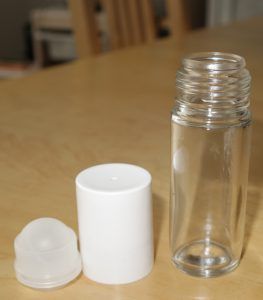 WHY THESE INGREDIENTS AND NOT OTHERS?
Fractionated coconut oil: We decided on fractionated coconut oil because in addition to being very light and having a low viscosity (important issue if we want the deodorant to be easy to apply) it is also colorless and soluble with other oils. Thanks to the capric and caprylic acids it contains, it has a slight bactericidal effect, as well as soothing and emollient to the skin. And all this, without clogging the pores or preventing the skin from sweating.
Olivem as a self-emulsifying wax (although it is also possible to use others) provides moisturizing and emollient emulsions, very fine and penetrating and without greasy feeling as it is a wax of natural origin obtained from olive oil.
Zinc ricinoleate is the key ingredient in our recipe: It is a compound derived naturally from castor oil that absorbs odors by trapping odor molecules that form during the transpiration process. In addition, zinc ricinoleate does not act as a bactericide or fungicide so it does not affect the natural flora of the skin and does not prevent the natural process of perspiration.
Instead of acting as an antiperspirant, coat the smelly substances to make the unpleasant odor go away. And this is the reason why we have chosen it to prepare our deodorant, since it is the most hypoallergenic active that exists among all the deodorant assets. If you have problems with dermatitis, allergies or psoriasis on your skin, this deodorant is the least problematic you can use.
Witch hazel hydrolate: Witch hazel hydrolate has astringent, purifying and toning properties. Witch hazel helps close pores and revitalizes the skin as well as bringing freshness.
Zinc oxide: As you know, in addition to its photoprotective qualities, zinc oxide is highly emollient, so it is also used in ointments and ointments for babies' diapers. And it also has an antimicrobial effect that prevents bad body odor.
Rice or cornstarch powder: Its function is only to improve the touch and help keep the skin dry without preventing perspiration or clogging the pores, of course.
We use leucidal as a preservative preferably because it is a natural preservative based on an antimicrobial peptide derived from lactic acid bacteria, Leuconostoc kimchii. In addition to its preservative power against different types of microorganisms and bacteria, it is a moisturizing active in itself, both for the skin and for the hair.
Vitamin E is a powerful antioxidant that protects cells from aggression such as pollution, pesticides, stress, tobacco, by sequestering oxygen free radicals. In addition, it is a great condom that prolongs the expiration of products that contain fats or oils.
LET'S GO WITH THE VIDEO
If you liked the recipe, leave me your comments.