This time we bring you a recipe that is very easy to make but that generates great satisfaction. It is delicious to spread this butter over the body, and how good it feels.
With no micro plastics or synthetic ingredients!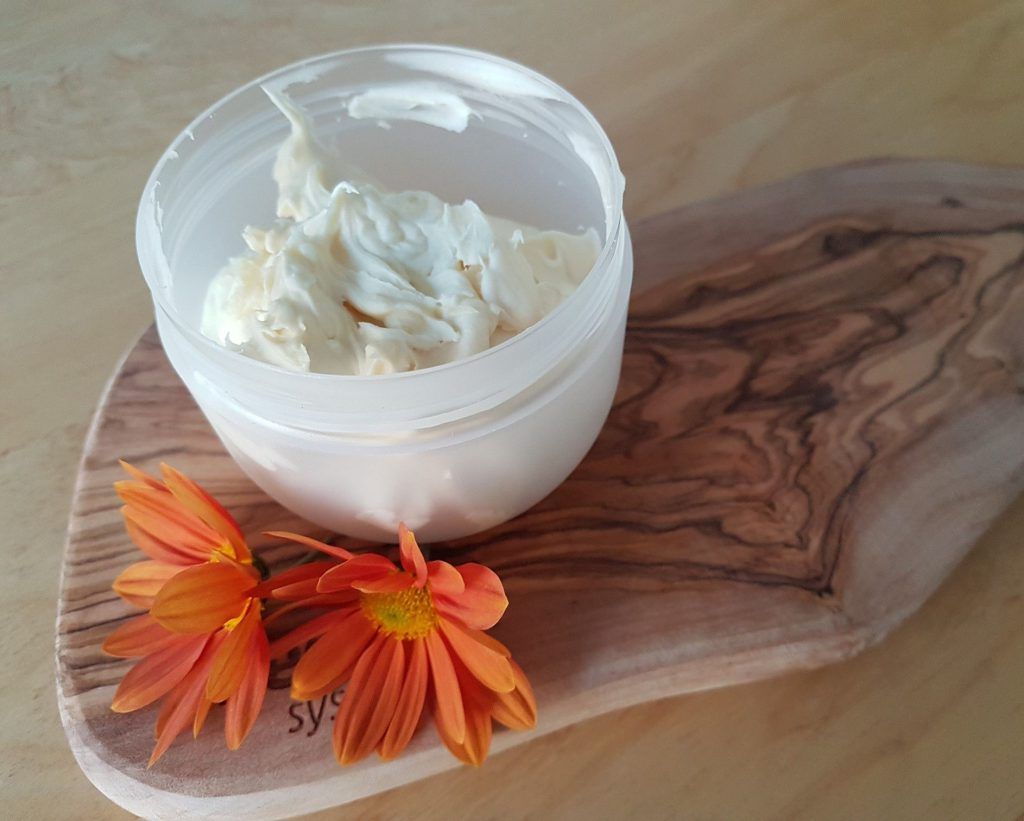 INGREDIENTS:
50 grams of shea butter
25 grams of coconut oil
25 g of rosehip oil (regenerating)
PROCESS:
When the butter and coconut oil are melted, we remove them from the heat and add the rosehip oil so that it does not lose its properties.
When the mixture begins to warm and the cream begins to thicken again, then we begin to beat with a whisk to whip cream for about 10 minutes or until we appreciate that our mixture adopts a consistency like "mousse".
Alternatively, it is possible to substitute rosehip oil for any other whose properties are interesting to treat our skin. For example, avocado oil to treat very dry skin, argan oil for mature and worn skin, hemp oil to treat the most sensitive / or affected skin with dermatitis, jojoba or castor oil to regulate oily skin, macadamia oil for flabby and devitalized skin, evening primrose oil to regulate mixed skin, etc.
And it is also possible to vary the quantities of the recipe and simplify it: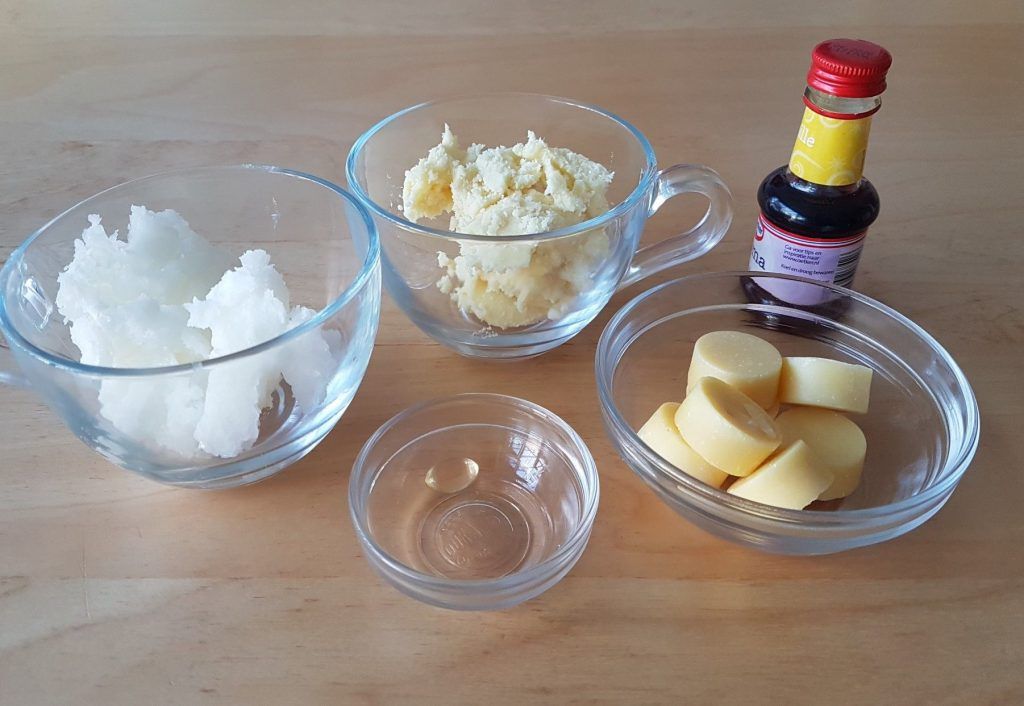 LIKE THIS:
50 grams of coconut oil
35 grams of shea butter
30 grams of cocoa butter
1 capsule of vitamin E to preserve butters from oxidation.
And a few drops of vanilla essence that will give a special aroma to your mousse.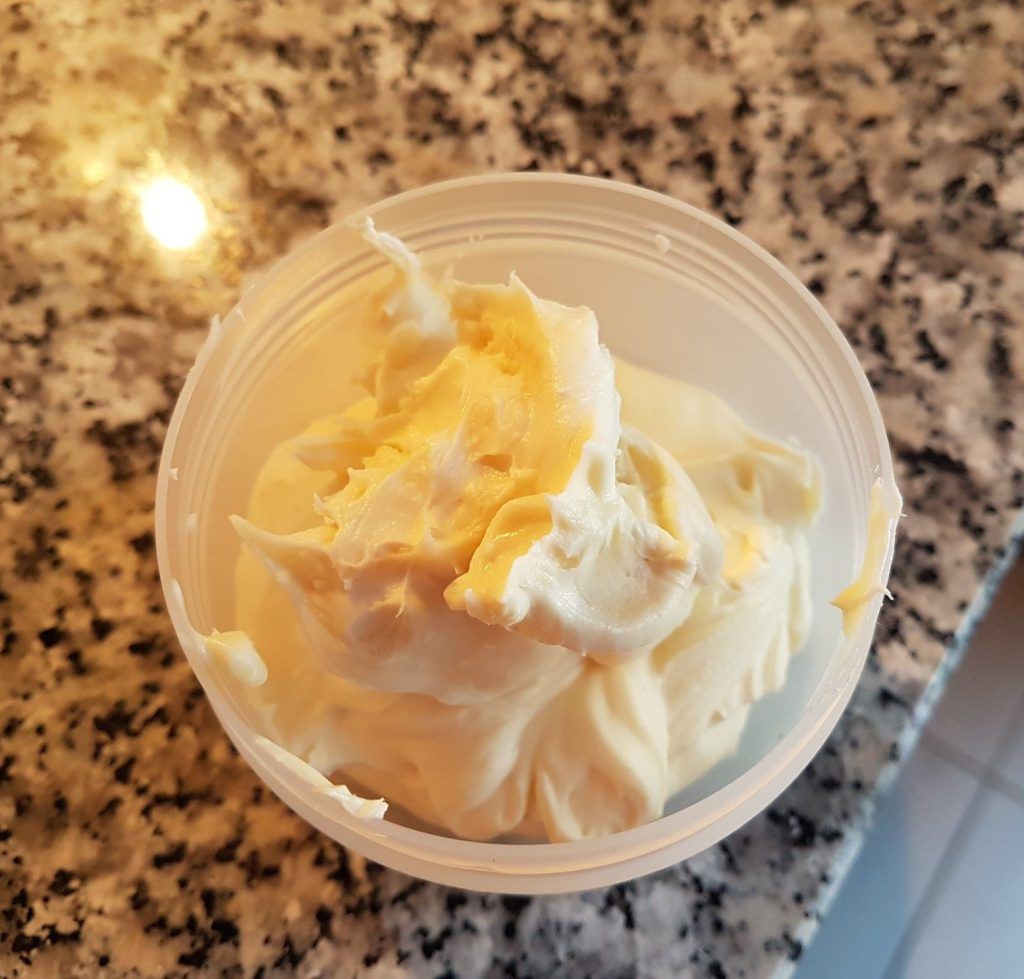 Why these ingredients and not others?
The various butters and oils have different properties that can be more interesting for treating one type or another of skin.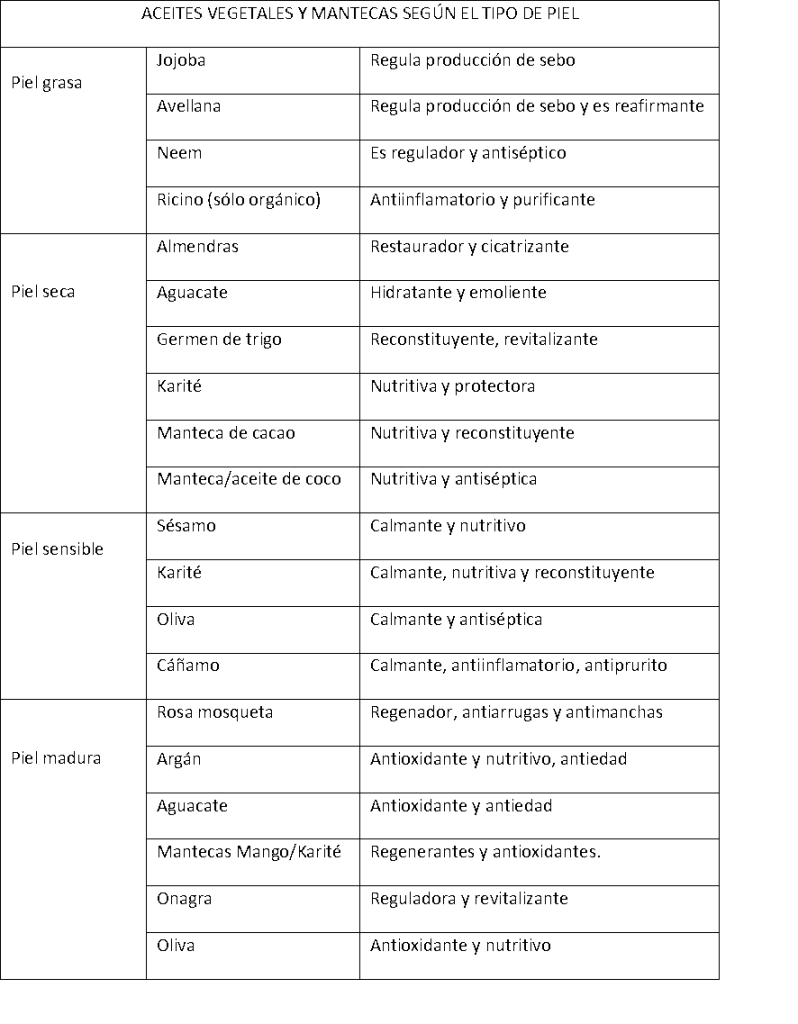 We have therefore chosen shea butter in our formulation for its versatility and its ability to treat all skin types, as well as coconut oil, and we decided to add vanilla essence because we wanted to give our mousse a "glamorous" aroma.
OIL GEL MOUSSE SENSITIVE SKINS
Another way to prepare a butter mousse is by adding natural aloe vera to it. In this case, in addition to a moisturizing and nourishing mousse, we will also have an ideal treatment cream for atopic skin with itching or psoriasis. Also, of course, ideal for taking care of the delicate skin of babies.
Its duration is longer (and also it thickens more) if we use a commercial aloe gel that has its own preservatives; but, without a doubt, with much greater regeneration capacity if we use natural aloe gel, even if we have to add a few drops of GSE as a preservative. We will also try, as always, to keep it in a glass container away from light and high temperatures.
Ingredients:
50 gr of shea / cocoa butter
25 gr of hemp oil.
20 gr of aloe vera gel, and if the aloe is natural, then with about 10 drops of GSE preservative
1 gr of patchouli essential oil
PROCEDURE:
Once the butter is melted in a bain-marie, we will mix and beat all the ingredients with a whisk.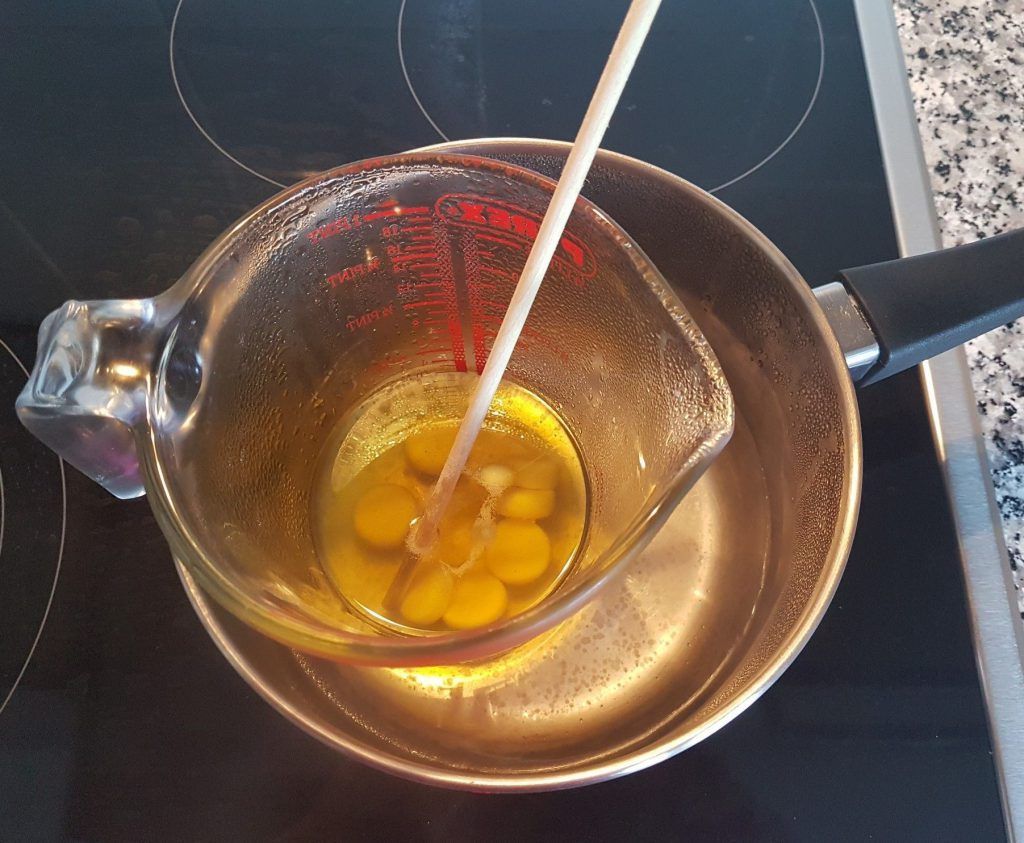 When the mixture begins to cool and thicken then it is convenient that we use the electric whisk to whip the cream if we want to achieve the consistency of a mousse.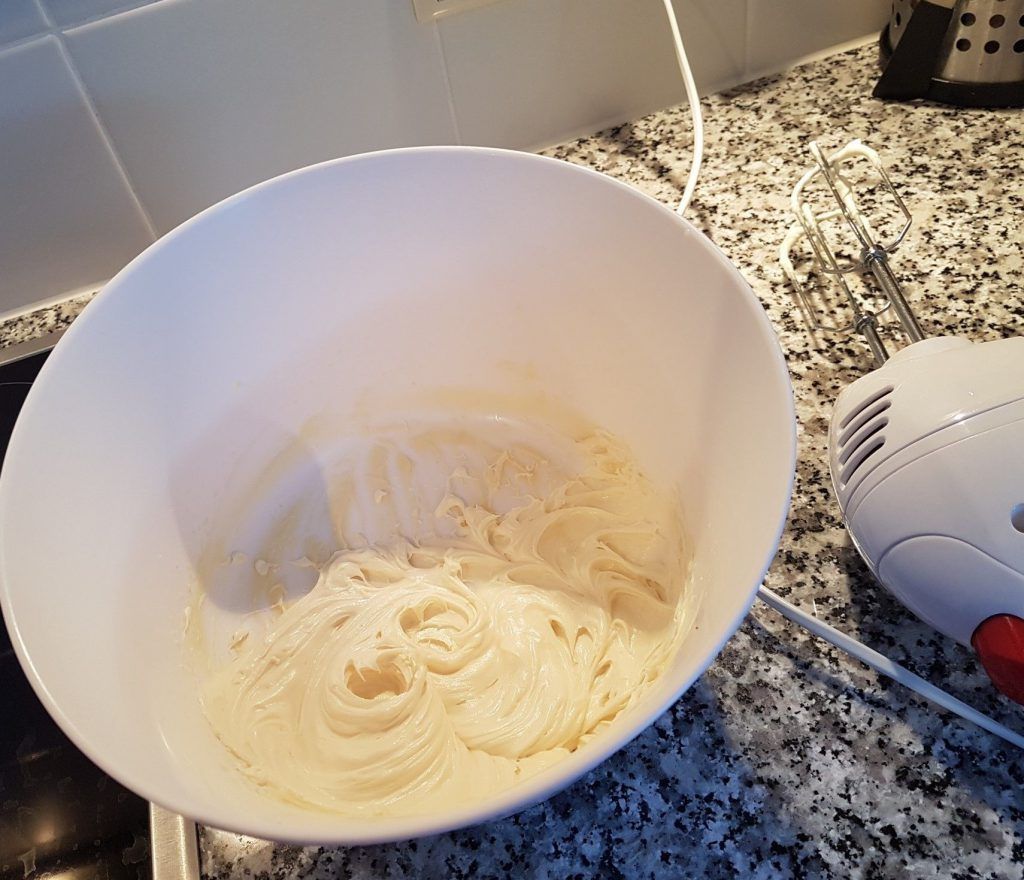 And it is a luxury to spread the butter in this way!
INGREDIENTS
Shea butter: Shea butter is well known for its moisturizing, nourishing and protective properties (from temperatures and UV rays). It has great regenerating and restructuring power, preventing premature aging and stimulating cell regeneration, helping to reduce wrinkles, stretch marks and blemishes. It is a great emollient and anti-inflammatory ideal to apply in skin disorders such as dermatitis, rosacea, rashes, stings, etc. It is therefore an efficient protector, protecting the skin from the sun and the cold (ideal for sunscreen and balms for winter).
Hemp oil: It is special to treat the most delicate and affected skins, perhaps dermatitis. In antipruritic and treats skin eczema.
Natural Aloe Vera: Nothing is better than the pulp of aloe to treat and regenerate the skin.
Patchouli / Cedar Essential Oil: Patchouli is antipruritic and soothing just like cedar.
WHERE TO BUY THE INGREDIENTS:
All the ingredients of this recipe can be easily found in any herbalist or online store that we include in our page of "interesting links"
I leave you a link to some very good "online" stores, to make it easier for you to find hemp oil, since I do not take any commission for it.