As you know on this page we take care of the effectiveness of our natural recipes down to the smallest detail and we also take care of our public. That's why we've reformulated a new ricinoleate zinc-based deodorant recipe.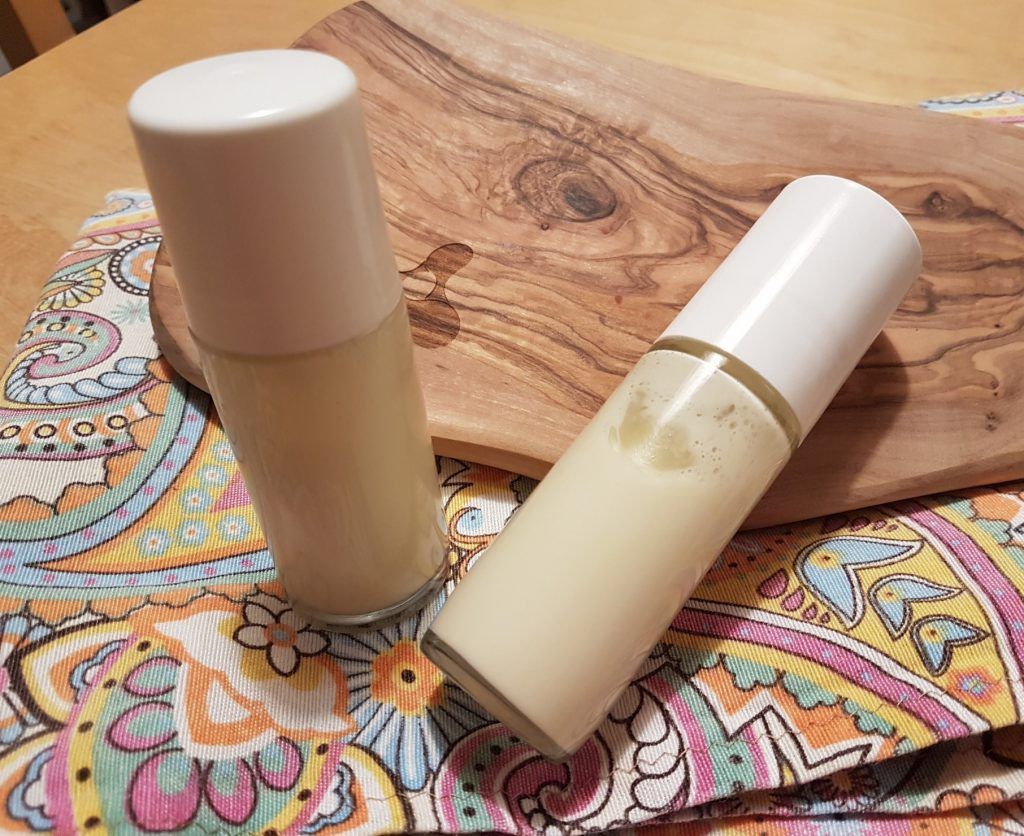 Although the recipe in our previous post is quite good and continues to work effectively, we have verified that after a few days the recipe tends to cake, probably due to the cornstarch it contains. And although it is possible to put it back in the water bath by adding a little more water to lighten it, and it works, nevertheless, nobody likes having to do double work.
And that is why we have decided to replace the cornstarch with natural glycerin, which is highly emollient and moisturizing, and add a little more water to our preparation by stretching it until we obtain two units of deodorant in roll-on format that we hope will be to your liking.
Two x one, if it works, it's even more profitable!
LET'S GO WITH THE RECIPE which, in principle, is to prepare two units of deodorant in roll-on containers of about 50 ml capacity each.
Ingredients:
OIL PHASE
15 g. of fractionated coconut oil
3 g. of self emulsifying wax type vegetable BTMS*
2 g. de zinc ricinoleat
AQUEOUS PHASE
80 g. of distilled water or a hydrolate* of our choice.
1 g. of zinc oxide
5 g. of vegetal glycerin
FINAL PHASE
15 drops of GSE preservative (grapefruit seed extract)
1 gram vitamin E or a vitamin E capsule
* Hydrolates suitable for this deodorant recipe could be witch hazel or peppermint, which are astringent and provide a lot of freshness.
-But also lavender, or citrus hydrolates have interesting properties when it comes to conditioning the skin and preventing body odor.
-Many people also use hydrolates with a greater antiseptic capacity such as those of rosemary, tea tree, thyme, or even sage, which has the quality of inhibiting excess sweating.
-In this case, as our skin is quite sensitive, we have chosen some cornflower petals from our garden that we have previously infused.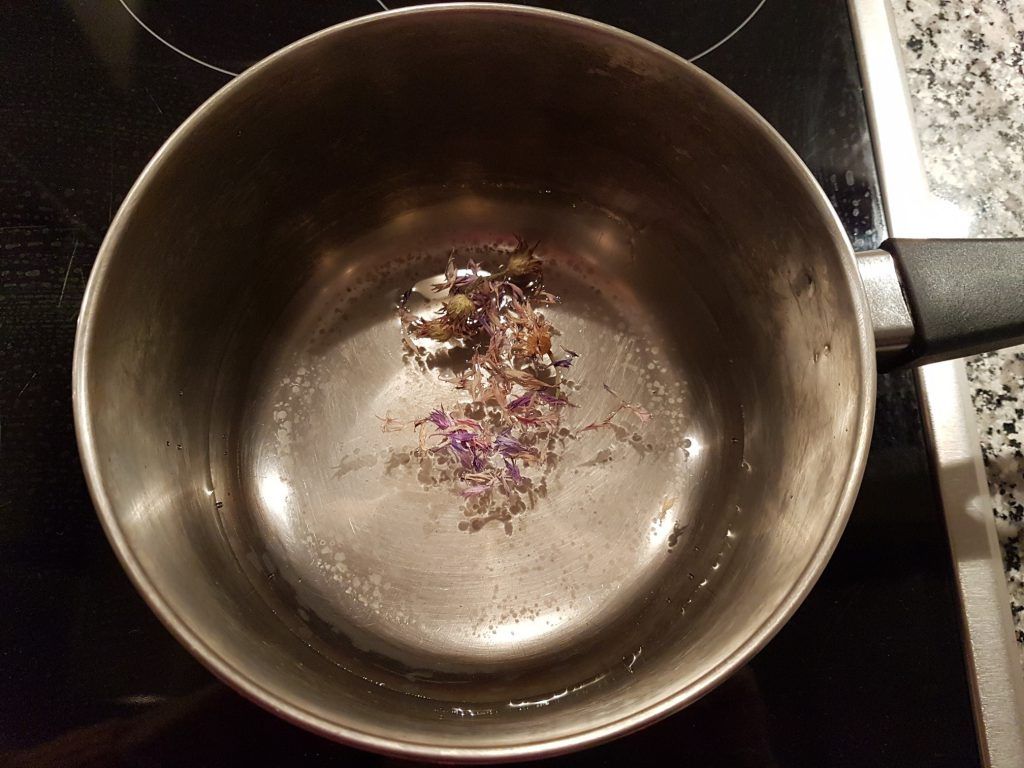 In case you don't know, cornflowers are little blue flowers like these, which maybe grow by chance in your garden. You only have to infuse them to benefit from their skin soothing properties.
Cornflower water
Its decongestant action makes it an effective ally to reduce bags under the eyes, dark circles and signs of fatigue. Finally, cornflower water stimulates blood circulation and has anti-inflammatory and soothing properties. It is perfect for sensitive or irritated skin, and skin that is reactive and prone to rosacea.
"The type of skin you have determines the choice of the ideal floral water. Next, we propose examples of the most adapted hydrolates according to your skin type:
Dry skin: cornflower or chamomile water;
Mixed skins: rose water or orange flower;
Oily skin: lavender or rosemary water;
Fragile or reactive skin: mallow, cornflower or chamomile water;
Mature skins: rose water, rosemary or witch hazel "
(Source: https://www.cocooncenter.es)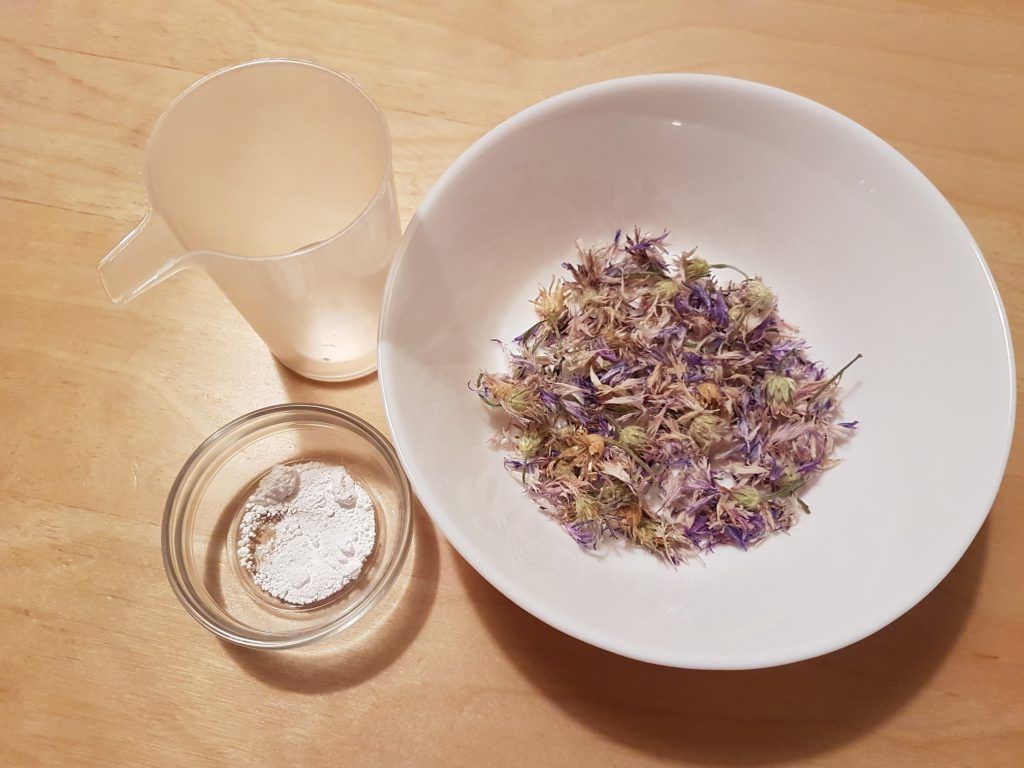 This is what the dried cornflower flowers from my garden look like.
AND NOW I WILL CLARIFY YOU WHAT IS THE NEW EMULSIFIER that I have used in this recipe and that it is the key to improving the previous recipe that tended to dry out.
*Vegetable BTMS: In some pages of natural cosmetics we have seen that they use a synthetic emulsifying agent (Behentrimonium methosulphate) to make this type of emulsions with more water than oil. It is an emulsifying agent that, in addition to irritating the skin, damages aquatic life. For this reason, as on this page we are specialized in the most natural cosmetics for the most delicate skin, we are not going to use BTM's.
We recommend an alternative emulsifier of vegetable origin and totally biodegradable as you can see from its INCI:
Cetearyl alcohol, lecithin, Sodium cetearyl sulfate and vegetable oil.
YOU CAN FIND IT IN:
The Spanish online store of www.cremas caseras.es
https://www.cremas-caseras.es/emulsionantes/1247-emulsionante-acondicionador-vegetal.html
 And in France, with distribution to the rest of Europe, in our favorite Aroma-zone cosmetics store:
https://www.aroma-zone.com/info/fiche-technique/emulsifiant-conditionneur-vegetal-aroma-zone
After these clarifications, we go with the preparation.
PROCESS:

Oily phase: We will put the oily phase with the coconut oil in a water bath, in which we will slowly melt the zinc ricinoleate and the emulsifier.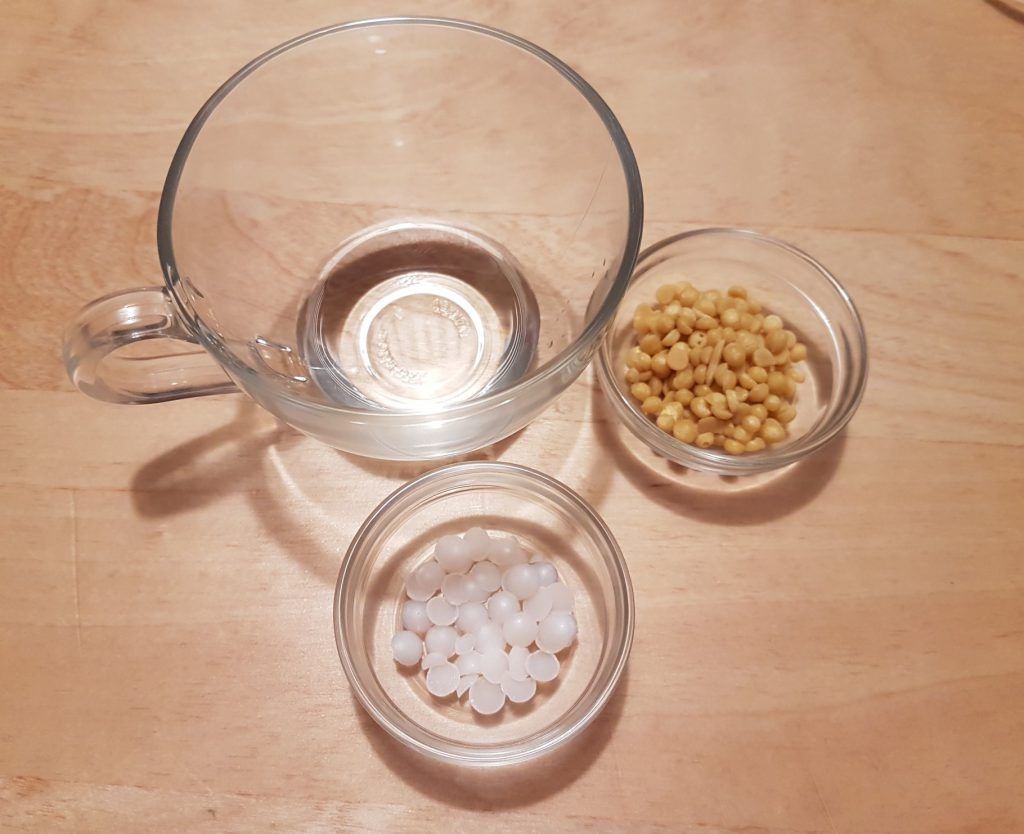 Aqueous phase: At the same time, we will put another container in the water bath with the water or the hydrosol of our choice. We will pour the zinc oxide and the glycerin into the hydrosol until they blend perfectly and without stopping to stir.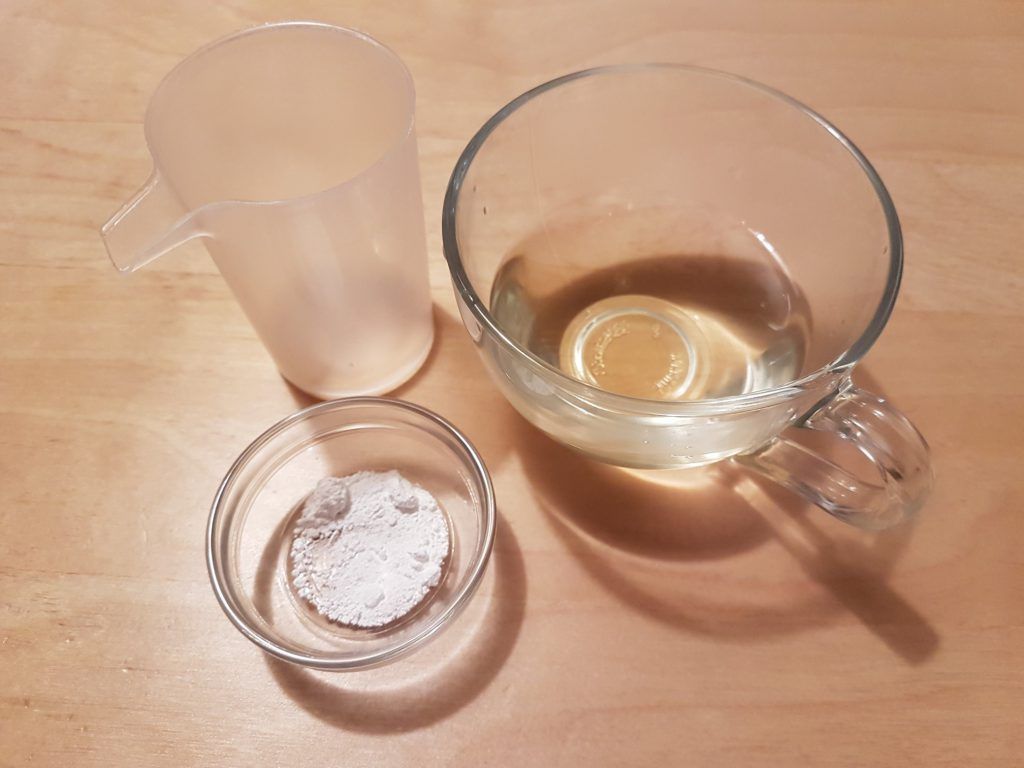 Both phases should not exceed a temperature of 70 degrees so that the components of our mixture do not lose properties.
Now we will incorporate the aqueous phase (the hydrolate together with the oxide and the glycerin) to the oily phase without stopping stirring with the rod.
Final phase: We can now turn off the fire and add the vitamin E capsule and about 15 drops of the natural preservative GSE, which is the one that best suits this recipe for deodorant and also gives it a great citrus aroma without the need to use citrus essential oils that are, normally, photo-sensitizing and can give us problems in summer.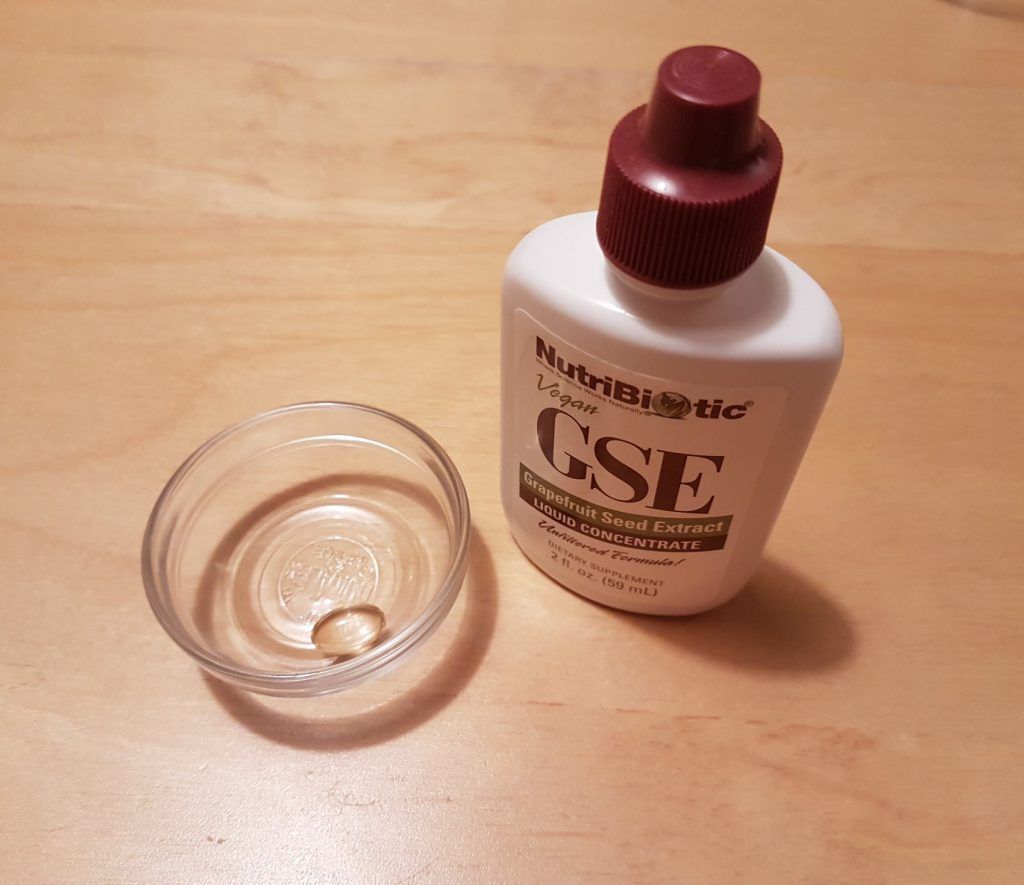 Just remember that vitamin E is necessary to prevent the oil in our preparation from oxidizing. And that the GSE preservative is necessary to prevent preparations containing water from becoming moldy.
Now we can pack our mix and use it the next day.
We hope you liked it and that if you have tried it, you will leave us a comment.