There are hundreds of different formulations for making cold saponified soap, and you can each create your own if you know how to use a saponification calculator. We, through this blog, want to do our bit and contribute to the formulation of healthy and biodegradable natural soaps.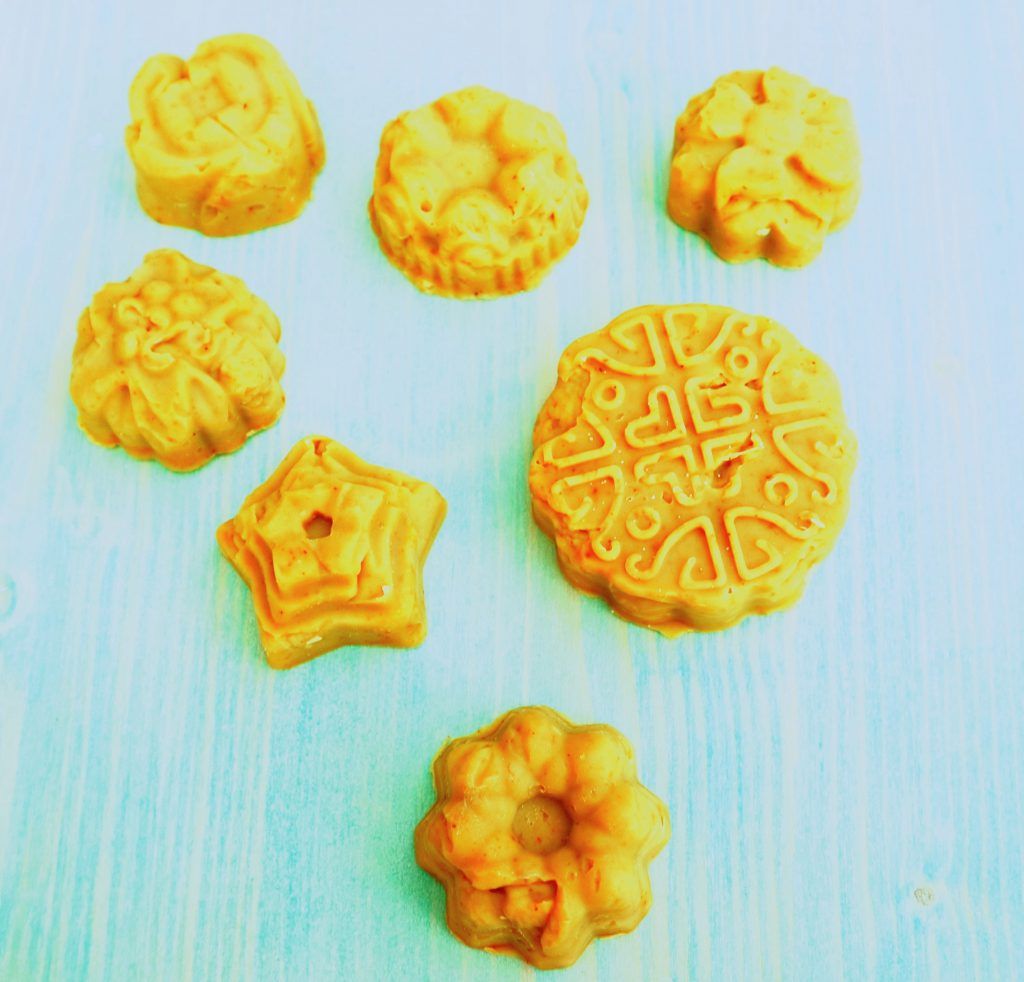 On this occasion, we have formulated a cold saponified natural sulfur and neem soap to treat oily, acne-prone skin and impurities.
It is a soap for both facial and body use, just like the soap we made in a previous post for normal and dry skin, and in which we also included a video of the procedure.
With this formulation it is possible to add a proportion of sulfur flower of 1 gram per 100 grams of oil. In this case, with a total of almost 800 grams of oil, we have added a quantity of 10 grams of flor de sulfur to our mixture.
Ingredients for a 10% supergreased soap at a 30% concentration
We use the saponification calculator on the Spanish page of how to make soaps. But there's a good calculator in English also in the page of:
INGREDIENTS:
300 grams of coconut oil
400 grams of olive bone oil
70 g castor oil
TOTAL: 770 g of fat
Water = 248 grams
Caustic Soda = 106 grs
Add the clay, sulfur, and Neem herbal extract to the oil blend.
10 g of sulfur flower
15 g kaolin clay
15g Neem powder
In the final addition phase, when the soap is already traced, we will add the following ingredients in order to make our body and facial soap even more creamy and emollient.
1 TBSP (15grs) of honey
1 tablespoon of castor oil
As this soap emits a strong smell due to sulfur, our advice is to add between 30-35 drops of rosemary EO, which has a strong aroma and is also very purifying.
PROCESS:
Step 1: Using safety equipment, weigh the bleach and water into two separate containers.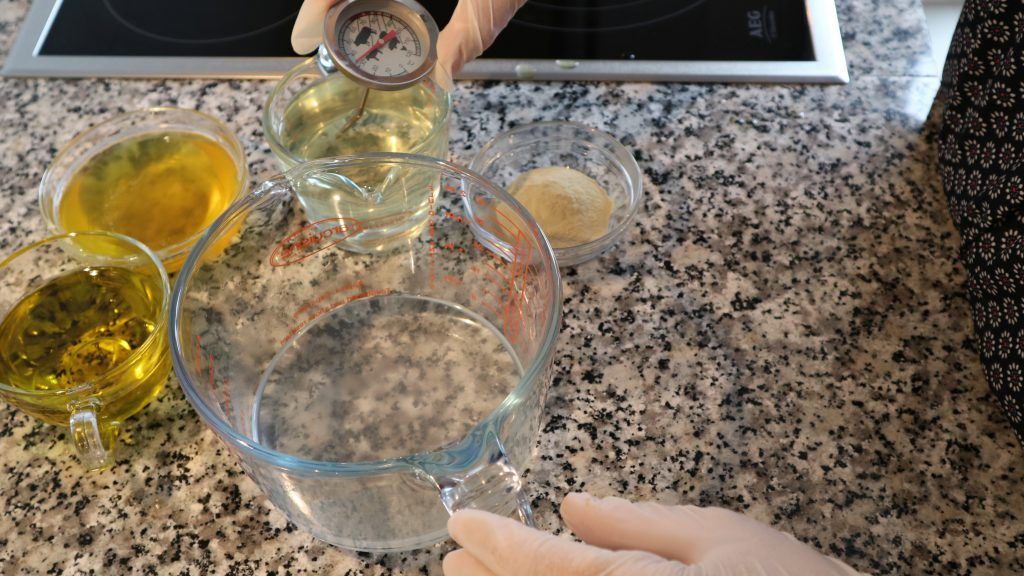 Step 2: Pour the bleach into the water, continuing to stir, in a well-ventilated place. Let it cool while you prepare the oils.
Step 3: Weigh the oils / butters and melt them.
Step 4: Add the sludge and extracts to the melted oils.
Step 5: Once the bleach solution and oils have cooled below 40 ° C, add the bleach solution to the oils and mix well to trace. Make sure to wear glasses and gloves!
Step 6: Once the soap has been traced, add the honey, the tablespoon of oil, and the rosemary EO while stirring.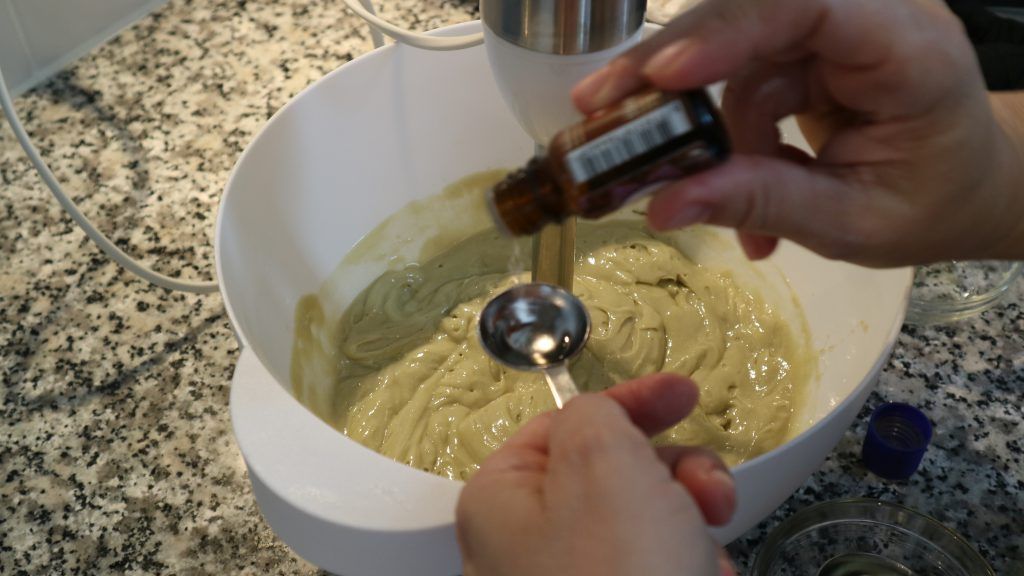 Step 7: Pour the soap into the molds with the help of a silicone spatula.
Step 8: Wait a couple of days before unmolding and cutting it. Once cut, it is necessary that you let your soap cure for a minimum of 4 weeks.
As this is a bar of facial soap, that is why we have formulated it with a high supergreasing of 10% to make it more emollient.
We can use it directly on the face, letting it foam a bit and rest for a few minutes as if it were a purifying facial mask. Then we will rinse and dry.
If you have tried it, leave us your ideas.