"Vaginal flora is called the set of bacteria that live naturally in the female intimate area. The presence of these (mostly Lactobacillus bacteria) has a protective function, as they produce lactic acid and other substances, which maintain acidic vaginal pH by inhibiting the proliferation of pathogenic microorganisms."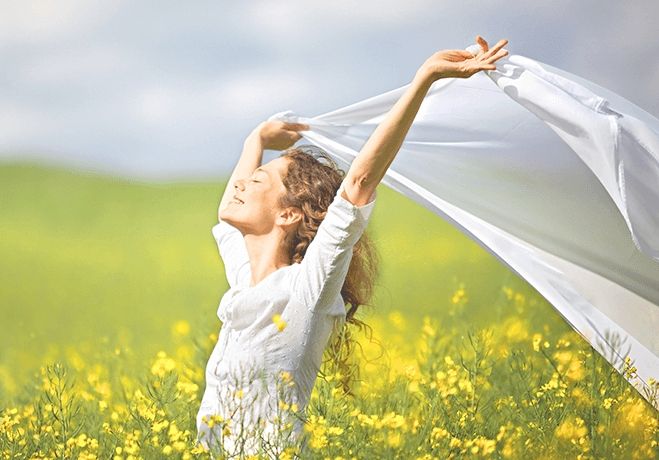 "Each woman is home to several types of lactobacillus, which evolve throughout her cycle and life based on hormonal variations, environment, intimate hygiene, sex life, etc. In the menopause period, the pH is naturally 7 while in a normal state the pH of the vagina varies between 4 and 5".
So, as our partner of bcncosmetics (https://www.instagram.com/bcncosmeticss/);
https://bienestarintimofemenino.com/2021/01/24/414/
comments; it is important at any stage of life to ensure that our vaginal flora remains in good condition, but during menopause and premenopause (which begins a few years before we stop having definitive periods) it is even more important because of the vaginal dryness that is generated and also because the natural ph of the vagina is alkalized being less effective when it comes to protecting us from candida and possible infections.
We have been thinking about the right recipe for formulating an intimate hygiene gel for daily use.
A soap for daily intimate hygiene, in our view, must have very soft and natural surfactants* that respect the vaginal flora. *Surfactants are organic molecules that help dissolve or emulsify insoluble substances in water; oils, greases, dirt…
However, soaps and natural surfactants attack the micro-organisms of our skin and mucous membranes by breaking the balance of the skin's healthy dermal barrier. This is totally logical because if they were not able to remove the traces of grease, dirt and microorganisms they would not have a cleaning effect either.
If surfactants are not of natural origin, of course they have a much more aggressive effect on the skin and mucous membranes. Hence the importance of using natural soaps derived from vegetable oils (such as Castile soap) and plant surfactants derived from coconut oil such as coconut betaine, for example.
It is for this reason that a second component that nourishes and restores our vaginal mucosa becomes necessary, and this second component must, in our view, have a probiotic character.   And that's why we've chosen honey as the second component of our intimate hygiene gel. Honey is full of probiotics and antioxidants.
Honey, for thousands of years, has been used internally to treat digestive disorders and also for topical use to heal infectious wounds and burns. According to the fermentation guru, Sandor Katz, in his book, The Art of Fermentation, katz writes that raw honey contains "an abundance of yeasts". In honey we find:  16 genus of bacteria, 13 genus of yeast, and 12 genus of molds. It is for this reason that "most bacteria and microorganisms cannot grow or reproduce in honey."
Honey, therefore, has many properties as a probiotic and as a mild natural antibiotic that preserves the bacterial flora of our skin and mucous membranes. That's why this intimate hygiene gel recipe will help us keep the natural bacterial flora of our vagina in perfect condition.
This gel can also be used as a shower gel in case of delicate skin.
Ingredients for about 120 ml approx. of preparation:
-60% surfactant/ 72g castile liquid soap
-35% honey/ 42g honey
-A tsp (5gr) vegetable oil (grape seed oil, jojoba oil, sweet almond oil, sesame oil or olive oil) …
We will not use essential oils in our daily intimate hygiene soap formula because, as we have repeated many other times, antibiotics, even if they are natural, are not a good idea as preventive medicine.
EO are a blunt solution that should be used when there is a real imbalance, not as a preventive agent of imbalance. To do this, we will use, in this case, a probiotic such as honey.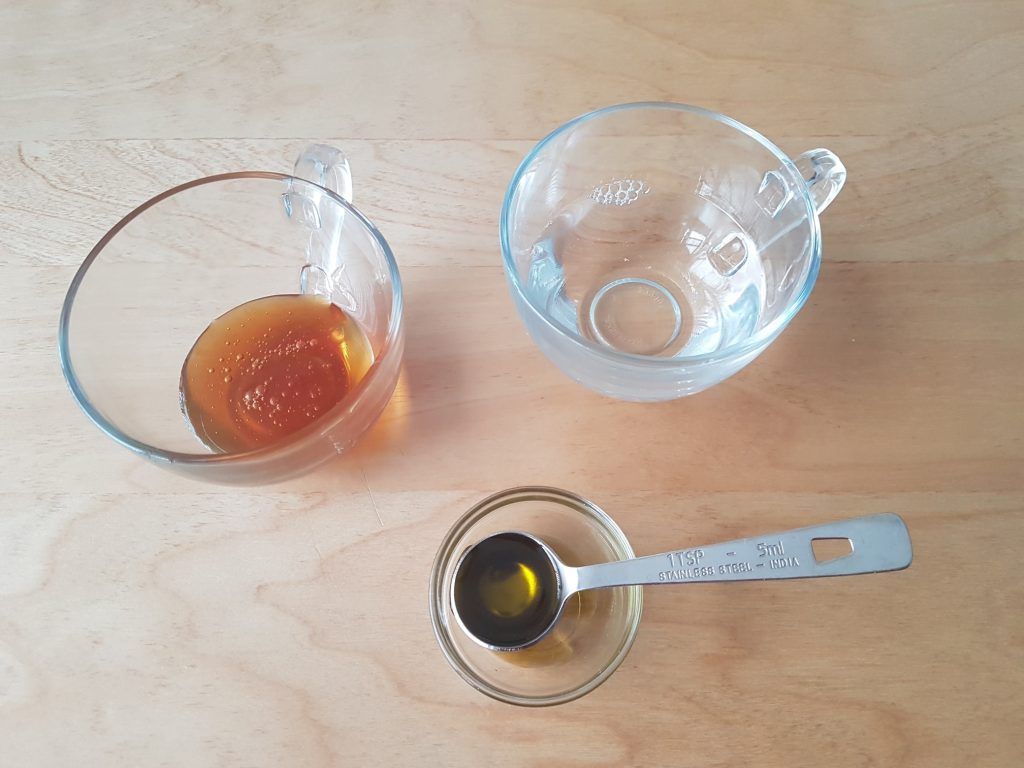 PROCEDURE:

 Simply combine the honey with the surfactant you have chosen and add the vegetable oil. Shake well and bottle.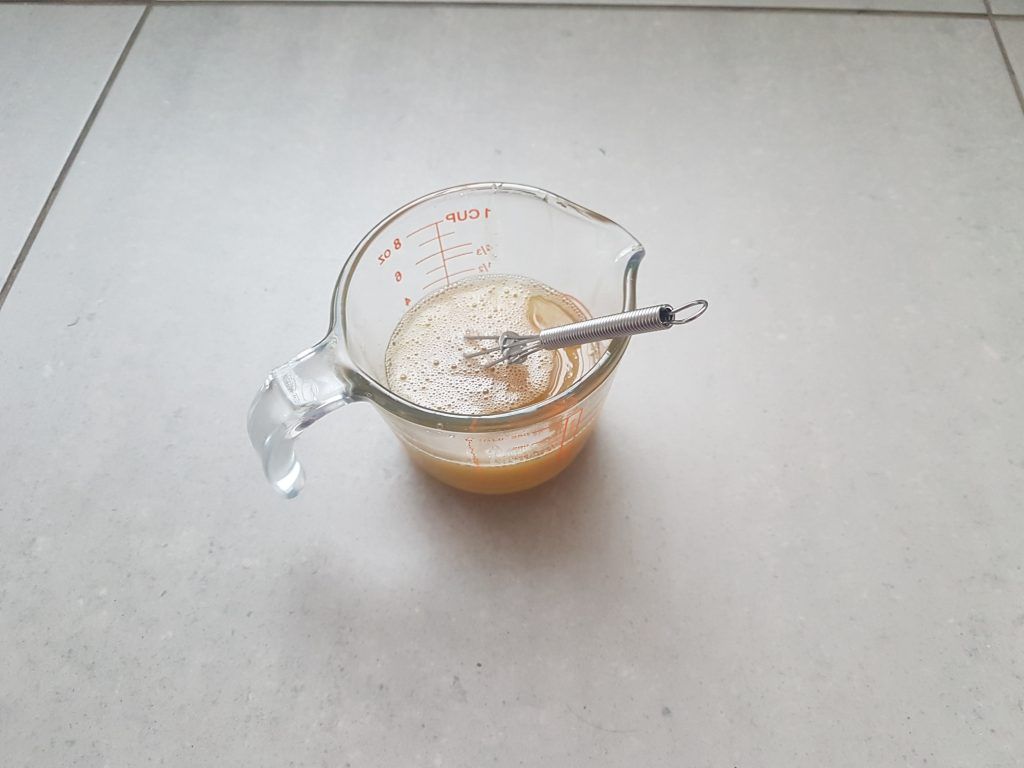 And we'll have our intimate hygiene gel ready. As you can see the soap and honey mix perfectly. With a few drops in the water of the bidet or in the basin that you use to wash yourself, it will be enough.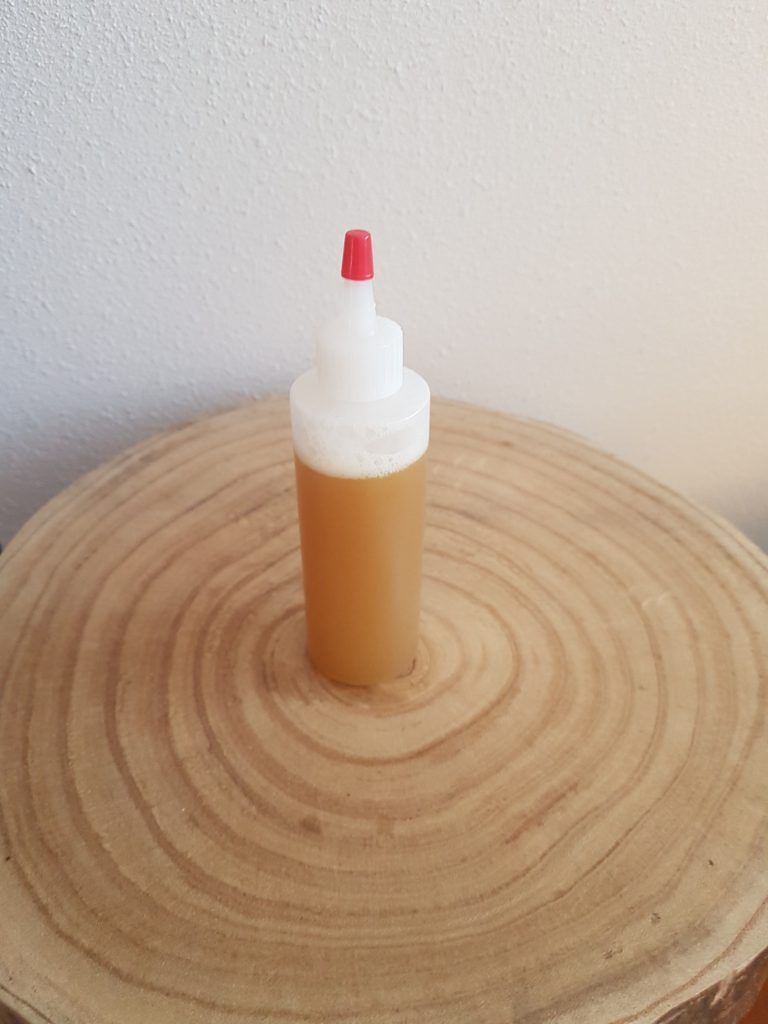 However, essential oils are known for their benefits against skin disorders. Essential oils can soothe, cure, disinfect and deodorize the skin.
ESSENTIAL OILS AS A TREATMENT
Tea tree essential oil has a broad spectrum of antibacterial properties, as well as having the ability to be gentle with the skin. It is effective against acne, oily skin, irritated skin and inflammation. It is also the EO of choice when it comes to combating vaginal candida and it is for this reason that if you suffer from vaginal itching and suspect that you may be incubating this type of imbalance, you can use a few drops of this oil in the form of serum, that is, diluted in a carrier vegetable oil.
Or, even more effectively, pour a few drops over your panties and let it perform overnight. You will see how the next morning the problem will be gone and you will most likely not have to resort to other more aggressive remedies.
Ylang-ylang essential oil is also a great ally of female sexual health. It is perfect for the care of irritated skin and to regulate oily skin but it is also a great support in case of sexual asthenia or lack of libido, especially for women. We can prepare an oil with 2 drops of Ceylon cinnamon EO and 8 drops of ylang-ylang in 15 ml of sesame vegetable oil or hazelnut. We will apply 3 – 4 drops by performing a massage on the lower part of the spine, 2 times a day, for 2 weeks.
TO USE IT LIKE A SHOWER GEL FOR SENSITIVE SKIN
If you are going to use it as a shower gel for babies or to treat sensitive skin, you can do so directly according to the above proportions, or you can also slightly modify the recipe to achieve greater washing power.
Quantities to prepare about 250 ml of shower gel:
150 gr of liquid Castile soap without perfume: it is made with olive oil and is very soft for the skin; as an alternative we would use coconut betaine.
88 gr of honey: ideal for its softening properties;
1 TBSP (15 gr) vegetable oil of macadamia, argan, jojoba, almonds, olive, etc. Macadamia oil, in particular, has soothing, nourishing and soothing properties and leaves skin soft and silky;
4 drops of vitamin E that will serve us as antioxidant.
Optionally, a few drops of aromatic extract.
PROCEDURE:
We will weigh the ingredients and mix the soap and honey. We will  add the vegetable oil and, optionally, the aroma. We will pour this mixture into a bottle of recycled shower gel, for example.
We will use an aromatic extract, preferably, rather than an essential oil because as we have repeated on other occasions, essential oils have natural antibiotic properties and their use in daily hygiene can lead to irritation of our skin.
If you're going to use shower gel with your baby, it's best not to use essential oils at all. At most, add only 1-2 drops of chamomile essential oil or lavender essential oil.
If you're using this homemade shower gel with your kids, cut the amounts of essential oil in half.
If you are going to use it in people with healthy skin it is possible to use some drops of soft essential oils with properties for the skin such as ylang-ylang, sandalwood or even myrrh. Although the latter is better for people with real skin disorders such as dermatitis or psoriasis and we will never use it in a daily hygiene gel.
We cannot assure you, as we mentioned in an earlier article, that the fragrancesof stores other than the aroma zone are not of synthetic origin. Those of this French store, as detailed in its description, are of natural origin and Ecocert certified. If we don't have access to this store it is better to read first the composition of the fragrances and to avoid the synthetic ones.
We leave you several links to different floral and fresh fragrances from the aroma zone store that you can choose to give aroma to your shower gel:
https://www.aroma-zone.com/info/fiche-technique/fragrance-cosmetique-naturelle-lilas-blanc-aroma-zone
Or muguet with fresh floral notes:
https://www.aroma-zone.com/info/fiche-technique/fragrance-cosmetique-naturelle-la-fee-muguet-aroma-zone
Those who like the most classic aromas:
https://www.aroma-zone.com/info/fiche-technique/extrait-aromatique-naturel-vanille-bio-aroma-zone
https://www.aroma-zone.com/info/fiche-technique/extrait-aromatique-naturel-framboise-bio-aroma-zone
Here are also some essential oil suggestions and their benefits. Remember that using them in a timely manner is always more beneficial:
Chamomile essential oil: perfect for dry and sensitive skin. For use against acne, eczema and dermatitis.
Geranium essential oil: ideal for oily skin. For use against acne, skin aging, dermatitis and other skin disorders. Geranium essential oil brightens and revitalizes dull skin.
Grapefruit essential oil: this essential oil firms the skin. It is extremely effective for deeply cleansing oily skin. If you do not use more than 15 drops in the mixture, this oil is not at risk of photosensibilization.
Lavender essential oil: especially soft and beneficial for all skin types, including very sensitive ones. Perfect against skin aging, acne, eczema and psoriasis. Soothes irritated skin that itches.
Palma rose: also called Indian geranium, stimulates cell growth, moisturizes the skin and regulates sebaceous secretions. An essential essential oil for skin care.
Patchouli essential oil: has antipruriginous, astringent, fungicide and antiseptic properties. Excellent against acne, cracks, cracked skin, oily skin and aged skin.
Mint essential oil: because it is particularly potent, we will use only half or less (25-30 drops maximum) of the amounts normally used. Refreshes and stimulates the skin. Perfect against acne because it has astringent properties.  It is also advisable to avoid the use of mint essential oil during the first 4 months of pregnancy.
Rosemary essential oil: stimulates and revitalizes the skin. It's a great anti-aging EO. It is  also effective against acne, eczema and dermatitis. We will try to avoid it during pregnancy and also if we have epilepsy or high blood pressure.
Sandalwood essential oil: used against acne, dry skin, cracks and cracked skin. Also effective in fighting wrinkles and skin aging.
Sweet Orange Essential Oil: It is a great sebum regulatory EO. It is also soothing and lightens the skin. Ideal for oily or dull skin.
If you liked the information we share here, subscribe to our mailing list and touch the bell to receive our notifications.