In recent years, oral cosmetics have developed a lot, based on food supplements that help take care of the skin from within. Some of them favor tanning and neutralize the oxidizing processes of solar radiation.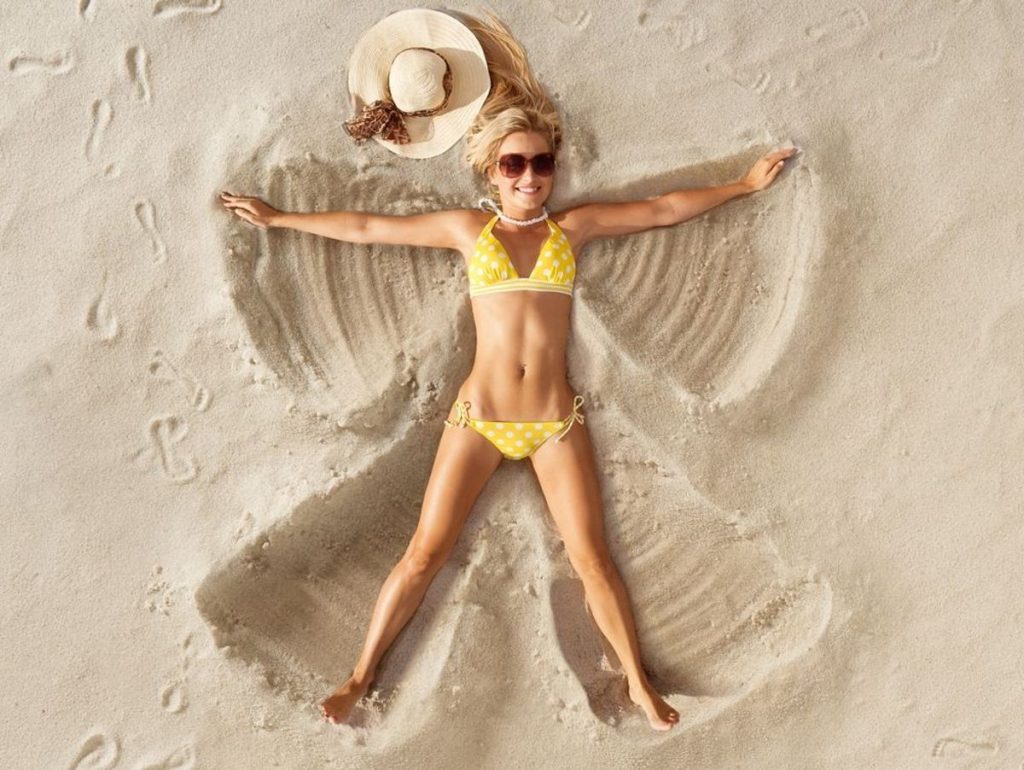 They are usually beta-carotenes, the antioxidant pigment of orange fruits and vegetables, such as carrots, pumpkins or apricots, although they can carry other carotenoids and vitamins C and E. They cannot be used as a substitute for sunscreen, but they contribute to photoprotection and increase antioxidant levels in the skin and blood.
https://www.cuerpomente.com/salud-natural/belleza-natural/filtros-minerales-piel-sol_8637
To prepare our skin for the summer and protect it from the oxidative damage of UV rays also favoring that our complexion adopts a uniform tan tone it is important, therefore, to try to provide vitamins (especially vitamins A, C, E and selenium) as well as antioxidants and omega 3 fatty acids.
However, as we always say on our page, what better option if we are looking for an extra protection than to start consuming foods rich in beta-carotenes that are also those that come in the summer season?
The reality is that we can achieve the same effect by consuming daily foods rich in these vitamins, very abundant in tomatoes, apricots, melon, carrots, broccoli, spinach, mango or pumpkin and in many other orange, red and green foods. As well as foods rich in omega 3 unsaturated fatty acids (nuts, oily fish, salmon …) that will be very beneficial to prepare our skin and hydrate us with enough water. Also consider that all these foods provide fiber and many other micronutrients, which capsules do not.
Mother Nature is a great foresight and just as in winter she provides us with vitamin C from oranges to deal with colds, in summer she provides us with fruits rich in beta-carotene such as: apricots, peaches, cherries, strawberries, berries … It is nature's way of preparing us for the greatest influx of sunlight.
The main function of vitamin E in the body is to help protect cells and tissues from oxidative damage. Today, we are all exposed to unwanted oxidative influences (such as excessive ultraviolet radiation from sunlight and environmental pollution). Vitamin E thus contributes to the maintenance of healthy cells and tissues by  eliminating free radicals. Therefore, it is also important to make sure that we ingest the necessary amount of vitamin E. Sources of vitamin E include vegetable oils, nuts, seeds, fatty fish, eggs, whole grains, vegetables (including spinach), and fruits.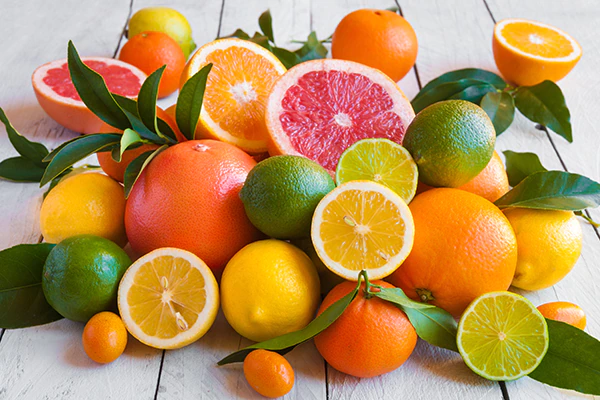 In short, a diet rich in fresh fruits and vegetables and essential fatty acids will undoubtedly help us moisturize our skin in summer and strengthen our skin's defenses.
At a cosmetic level, we can prepare an oily serum rich in beta-carotenes that will prepare our skin for the sun giving it an even tone and avoiding excesses of harmful rays and burns.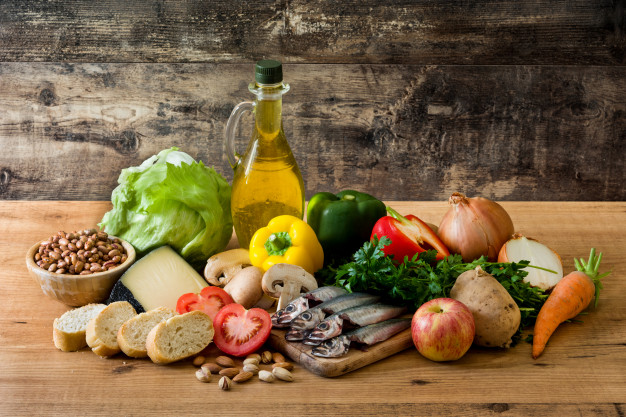 BIOLOGICAL SUNSCREENS AND NATURAL PHOTO PROTECTIVE OILS
There is a growing awareness of the importance of protecting the skin from solar radiation, but also from chemicals that can be harmful. Hence, the search for natural alternatives in different facets of life also affects sun protection.
Conventional commercial sunscreens use very powerful chemical filters that absorb photons from solar radiation by altering their molecular structure. These filters are the ones that carry most sunscreens on the market and their use is very common, because they are transparent, easy to apply and do not stain on clothes. On the other hand, it has been seen that the skin absorbs them, sometimes producing allergic reactions and a photo-cumulative phenomenon that can end up causing alterations in the cells of the epidermis.
The natural alternative is mineral and biological filters based on plant extracts, which ensure a high dermatological tolerance avoiding allergic reactions sometimes caused by chemical filters with their perfumes, preservatives, dyes and synthetic emulsifiers.
Within these, we find mineral filters, which are also known as "physical filters" and are composed of minerals that reflect solar radiation forming an opaque barrier and acting as if they were small mirrors. The most common mineral filters are titanium dioxide, magnesium dioxide, zinc oxide, calcium carbonate and talc. Although everything may seem like advantages, it happens that these filters that are not absorbed form a whitish film on the skin that displeases many consumers.
And purely biological filters based on plant extracts, butters and oils that, although they have a lower photo protection factor than the mineral filters detailed above, have the advantage of not leaving stains and, at the same time, moisturizing the skin. These vegetal substances or seed-oils filter part of the radiation while providing regenerative and restructuring substances to our skin.
THE APPLICATION OF SOLAR OILS
Within this category of "biological filters", we would find vegetable solar oils that, sometimes, we can macerate ourselves. This is the case of carrot oil that we present below.
These solar oils have the great advantage that we can apply them before exposure to the sun's rays, during and after always trying to sunbathe progressively and avoiding the central hours of the day.
After sun exposure it is important to calm and hydrate the skin, therefore, we will reapply our sun oil and, if necessary, aloe vera gel to prevent irritation.
There is a great variety of solar oils and vegetable macerates that we can use, such as apricot oil, rich in beta-carotenes that contribute to sun tanning, raspberry seed oil, with a high biological photoprotection factor, macerated oil of seeds of urucum, or even Tahitian monoï oil.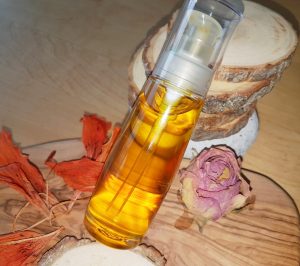 IN A SIMPLE MANNER
As we said, in a simple way, we can prepare ourselves a carrot oil macerated in a vegetable oil rich in antioxidants that we all have easily at our disposal. For example, an apricot, linseed or sesame oil.
Spreading ourselves with this macerate rich in beta-carotene and biological solar filters before and after exposing ourselves to the sun's rays will help us to hydrate our skin and protect it from the sun.
Our carrot oil macerate (Daucus carota) will contain a significant amount of beta-carotenes. We can, therefore, use it as a tanning enhancing solar oil, since it will favour the formation of melanin. In addition, because it is rich in vitamins A and E, which makes it beneficial for dry skin, with wrinkles and lack of firmness, it will be regenerating and we can also use it as an after-sun oil.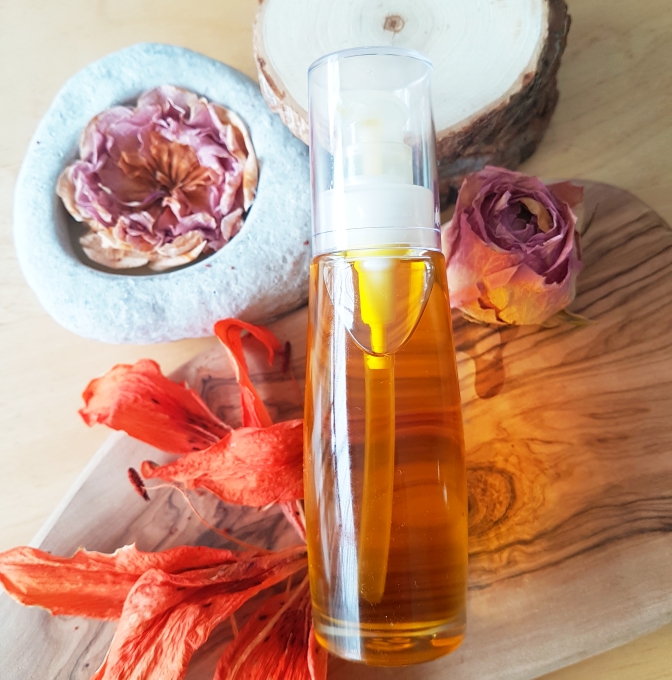 We have used linseed oil for its richness in omega 3 and 6 fatty acids, but using apricot oil as a base would also be an excellent idea because apricot oil is also rich in beta-carotene and enhances the effects of the carrot's macerated, or, even sesame oil whose biological photo protection factor is also interesting. A simple virgin olive oil, if we don't have anything better, has a good number of natural antioxidants.
And, finally, we have added vitamin E and raspberry CO2 extract, which is a super antioxidant that will extend the life of our oil avoiding its run off and providing it with protective properties against the incidence of the sun's rays.
PREPARATION:
Preparing a macerated carrot oil is within anyone's reach. It will be enough to chop and grate a carrot and dehydrate it (letting the zests dry in the open air, oven or dehydrator) to avoid that when introducing them into the base oil of our choice molds can occur.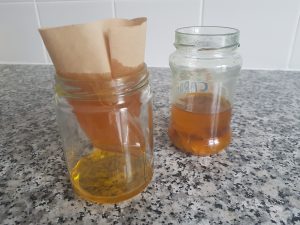 Once well dried, we will let them macerate in oil in a glass container with a lid (a recycled jam jar, for example) for a period of 2 weeks in which we will frequently remove our maceration.
Now we will use a paper coffee filter to filter our oleate very well and extend its shelf life. Also, for this reason we are going to add a few drops of vitamin E that will prevent rancidity and provide it with properties and a few drops of C02 raspberry extract.
Below, we show you some of the best natural sun protection oils that you can use to protect your skin from the sun, both in winter and summer. Just keep in mind that the SPF indicated is always approximate.
Raspberry seed oil: SPF 28-45
Wheat germ oil: SPF 20-22
    Tamanu or calophyll oil: SPF 18-22
Avocado oil: SPF 10-15
Coconut butter: SPF 6-8
Macadamia oil: SPF 5-6
Shea butter: SPF 5
Jojoba oil: SPF: 4-5
Almond oil: SPF 4-5
Grape seed oil: SPF 4
Sesame oil: SPF 4
SOLAR OIL RECIPE WITH OLEO-MACERATED URUCUM EXTRACT
We will make this serum from a macerate of powdered urucum extract. This plant is native to tropical America, and its seeds are very rich in minerals, trace elements and beta-carotene (100 times more than carrots), which acts as a powerful antioxidant but also stimulates the production of melanin, responsible for tanning, and protects the skin against ultraviolet rays.
We are going to prepare the maceration with sesame oil, which already has a biological protection factor against UVA rays. Also, some other vegetable oils have the ability to give us a light sun protection (SPF between 2 and 8) as we mentioned before. These would be the oils of avocado, coconut, monoï, sesame, jojoba, apricot, olive, castor, almond, shea butter …
Or, in greater proportion, due to its high amount of carotenoids, karanja oils, carrot seeds, raspberries, burití and, of course, the maceration of urucum that, next, we will show you how to prepare.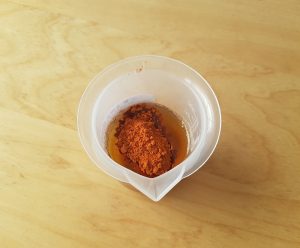 How to make urucum macerated:
50 ml. sesame oil
5 gr. of urucum powder
It is left to macerate for a week stirring from time to time and filtered, preferably, with a paper coffee filter because urucum extract stains the fabrics.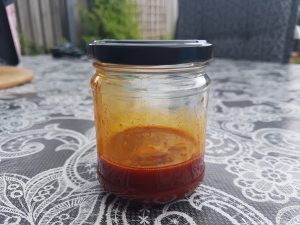 And with our oily macerated urucum, we are going to prepare the bronzer. The recipe is for a container of about 50 ml:
Ingredients:
48 ml. of macerated urucum oil
20 drops of CO2 extract from pomegranate or raspberry
Optionally: 4-5 drops of ylang ylang essential oil (it can also be geranium, carrot, or rosewood…)
How to proceed: Add the ingredients one by one mixing well with the rod and ready. We can already bottle it in a glass container with dispenser.
As you can see, it is not difficult and leaves the skin luminous and with a beautiful tone. Be very careful with clothes because they can leave stains. It can also be used to soothe the skin after sun exposure.
ANOTHER POSSIBILITY WITH NATURAL MACERATED MONOÏ
We will use natural macerated monoï oil whose INCI we detail below:  Cocos Nucifera Oil, Gardenia Tahitensis Flower, Tocopherol, Natural Parfum…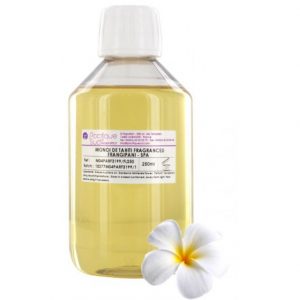 The Monoï of Tahiti has its origins in French Polynesia. Monoï oil has been manufactured for 2000 years due to its special characteristics. In French Polynesia, the oil is sacred and is used for both skin and hair. It is a very popular oil because it has a wonderful aroma and an intense care effect. Tahitian Monoï oil is made using a complex method, "Enfleurage", by soaking the native Tiaré flower (Gardenia Tahitensis) in locally sourced coconut oil.
At the cutaneous level, monoï oil has a soothing and emollient effect that provides lasting hydration. It is possible to use monoï oil as an oil for the skin, oil for massage and as care for after the sun. The oil leaves a wonderful tropical floral aroma on the skin.
At hair level, it is said that it is a highly moisturizing oil that can improve its elasticity and prevent its breakage in a great way.
The only consideration is that most macerated oils have a shelf life of about twelve months, including Monoï from Tahiti. To keep the oil as long as possible, it is important to keep it cool and dry. Preferably in a dark place. It is not necessary to keep the oil in the refrigerator. Keep in mind that at a temperature below 20 degrees this oil solidifies.
Ingredients for a 50 ml container:
30 ml. of macerated monoï oil
1 ml. raspberry CO2 extract (can be replaced by Sea buckthorn)
10 drops ylang ylang essential oil
4 drops of vitamin E
Fill with apricot oil up to 50 ml.
How to proceed:
First add the monoï oil  to the beaker until it reaches 30 ml. (You may have to undo it beforehand in a bain-marie).
Then the essential oil, vitamin E and raspberry extract are added.
Finally, the apricot oil is added until it reaches 50 ml and mixes well to go to the dosing container.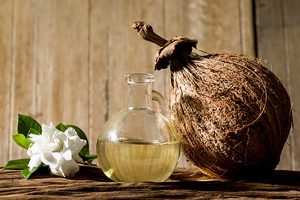 If we use any of these solar oils: Macerated carrot oil, macerated Urucum oil, Monoï oil or apricot oil rich in beta-carotene; normally, we will not have irritation skin problems after moderate exposure to sunlight and always avoiding the central hours of the day.